Personalised Cupcakes
At The Pink Kitchen, we believe in the art of personalisation. Our personalised cupcakes offer a unique touch, making any occasion even more special. They're not just cupcakes; they're a message, an emotion, and a memory crafted especially for you and your loved ones.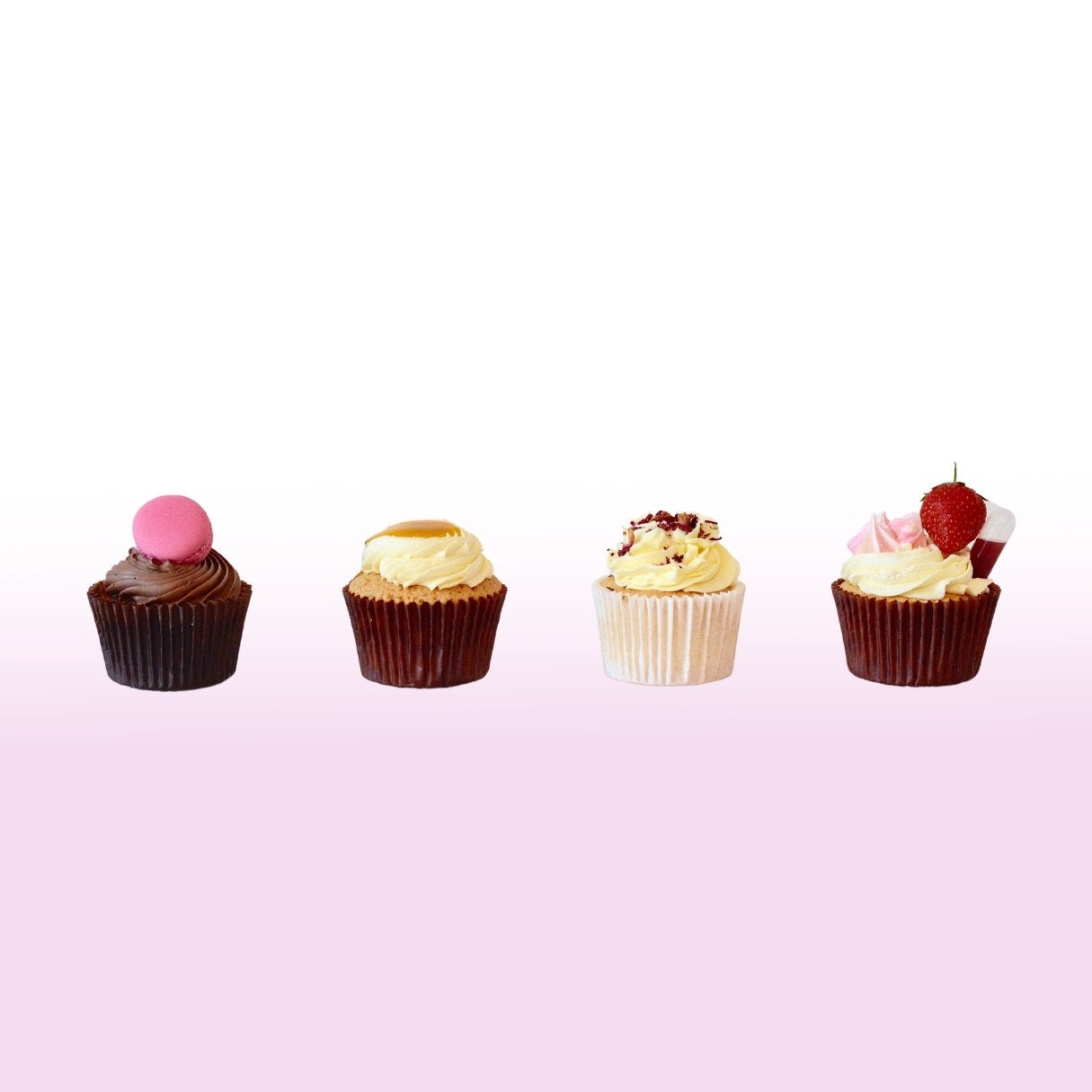 Explore The Pink Kitchen's Personalised Cupcake Range
Step into a world where cupcakes tell a story. Whether you want to surprise someone with personalised birthday cupcakes or send a message through a delectable treat, The Pink Kitchen is here to bring your vision to life. Connect with us, discuss your requirements, and let us craft cupcakes that resonate with your sentiments.
Why Our Personalised Cupcakes Stand Out:
Tailored to You:

Be it a name, a date, or a special message, we customise our cupcakes to encapsulate what you wish to convey.
Perfect for Every Occasion:

Birthdays, anniversaries, corporate events, or just because - our personalised cupcakes fit every event, adding a layer of thoughtfulness to your celebrations.
Quality Ingredients:

Our commitment to quality remains unwavering. Every personalised cupcake is made with the finest ingredients, ensuring taste isn't compromised for aesthetics.
Easy Online Ordering:

Dive into our online platform, choose your flavour, design, and message, and let us craft your personalised cupcakes. Whether you want them delivered to your doorstep or wish to pick them up from our store, the choice is yours.
Safe Deliveries:

Looking for personalised cupcakes delivered? We ensure each cupcake reaches you in perfect condition, retaining its personal touch and deliciousness.