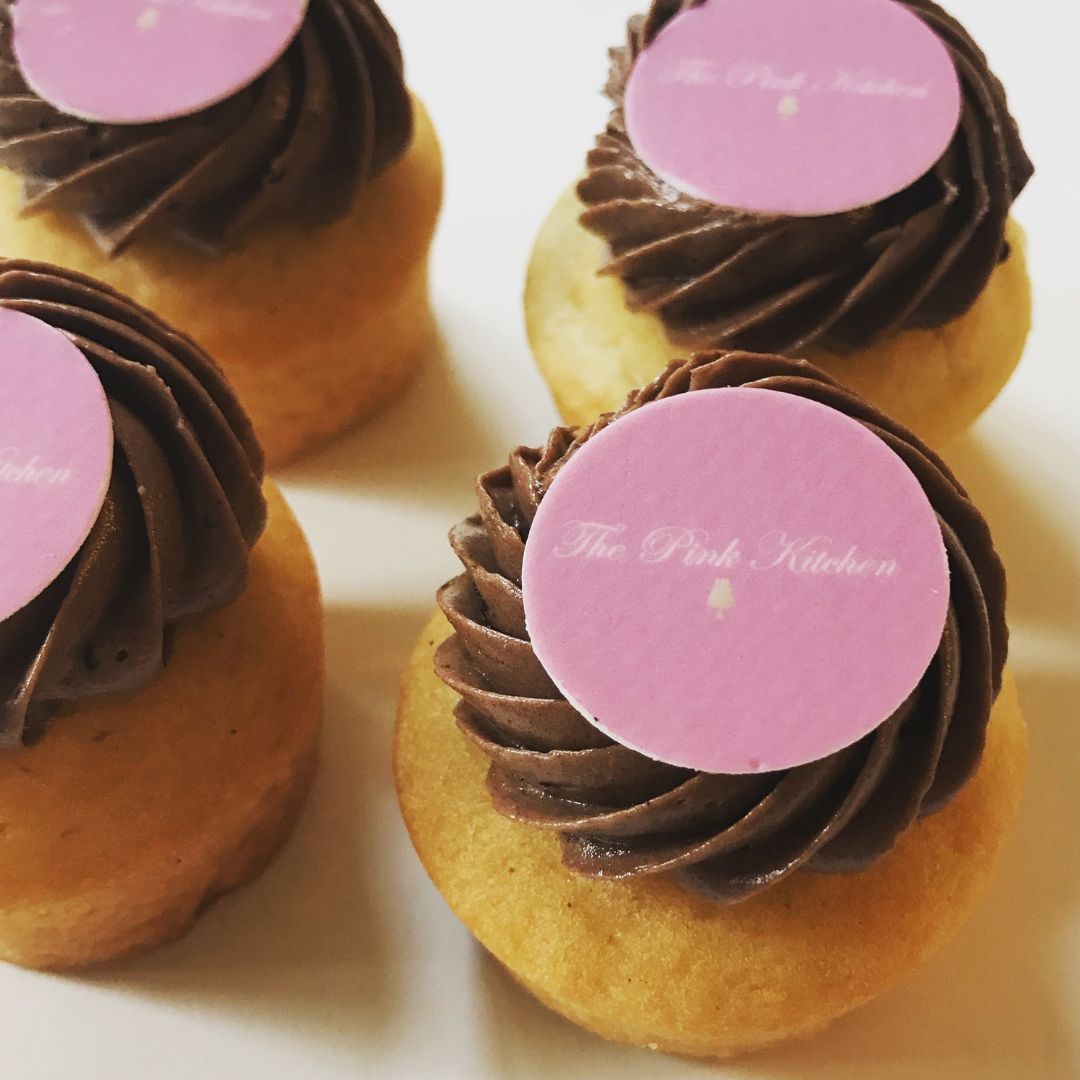 Elevate Your Corporate Events with The Pink Kitchen
With The Pink Kitchen by your side, every corporate event becomes a gourmet experience. Whether you're celebrating company milestones, wooing potential clients, or hosting corporate get-togethers, our cakes and cupcakes serve as the perfect centrepiece. Reach out to us today, and let's discuss how we can elevate your corporate events to new heights of luxury and taste.
Why Choose Our Corporate Cakes?
Branded Perfection:

Every corporate cake can be tailored to bear your company's logo, colours, and design, ensuring your brand's identity is well-represented in the most delicious manner possible.
Quality First:

Just as your company prioritises excellence, so do we. Our corporate cakes are made with the finest ingredients, maintaining a balance between visual appeal and unmatched taste.
Events & Celebrations:

From product launches and corporate anniversaries to client meetings, our cakes add a touch of luxury and refinement to every corporate event.
Streamlined Ordering Process:

Our online platform, "corporate cake", is tailored for corporate clientele. With just a few clicks, you can set the specifications for your corporate cake, ensuring hassle-free ordering every time.
Timely Deliveries:

Our commitment extends to punctual delivery. Whether it's a last-minute order or a large-scale corporate event, trust The Pink Kitchen to deliver your cake right on schedule.
Professional Presentation:

Presentation is crucial in the corporate world. Rest assured, our cakes are meticulously packaged, guaranteeing they arrive in pristine condition, ready to impress.
Please fill in the form to submit to your cake enquiry. We will get back to you as soon as possible!