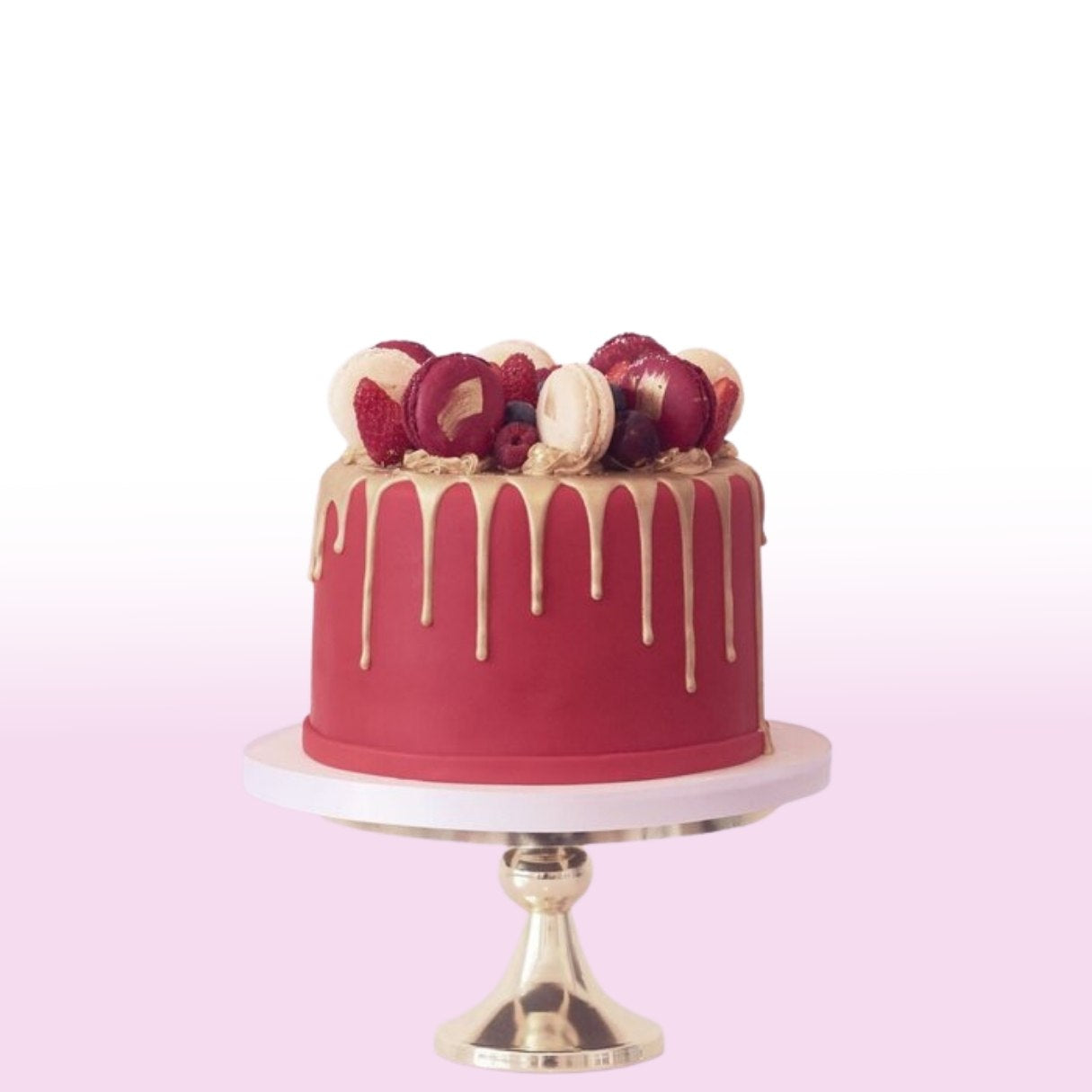 The Allure of Drip Cakes
There's a unique charm in the way the glossy ganache or vibrant icing gracefully drips down the sides of the cake. It's not just a cake; it's a masterpiece. A drip cake's aesthetic appeal lies in its artful imperfection, making it the centerpiece of any celebration.
Celebrate with Birthday Drip Cakes
Make birthdays extra special with our exquisite range of birthday drip cakes. Suitable for all ages and customisable to suit personal preferences, these cakes promise to be the highlight of the birthday bash. Vibrant, flavourful, and dripping with goodness - it's the perfect way to mark another year of sweet memories.
At The Pink Kitchen, every drip cake is more than just a dessert; it's an experience. Dive into our expansive collection, and let's craft a cake that drips with style, luxury, and unparalleled taste.
Chocoholic's Dream: Chocolate Drip Cakes

For those with an insatiable love for chocolate, our chocolate drip cakes are nothing short of a dream. Layers of rich, moist chocolate sponge interspersed with silky chocolate buttercream, all crowned with a glossy chocolate drip - it's a symphony of flavours that every chocoholic will adore.

For the Gentlemen: Drip Cakes for Men

Who said cakes can't be manly? At The Pink Kitchen, we specialise in creating drip cakes tailored for men. Whether it's celebrating a milestone birthday, a promotion, or any other significant moment, our drip cakes for men seamlessly combine masculinity with elegance. Think rich hues, bold flavours, and design elements that resonate with the man of the hour.

Infinite Possibilities: Drip Cake Ideas

The versatility of drip cakes is boundless. From incorporating edible flowers, candies, fruits, and even macarons, the creative scope is vast. If you're seeking inspiration, our drip cake ideas encompass designs and flavour combinations that cater to diverse tastes. Whether it's a tropical-themed cake bursting with vibrant colours or a pastel-hued creation exuding subtle elegance, we've got ideas galore.