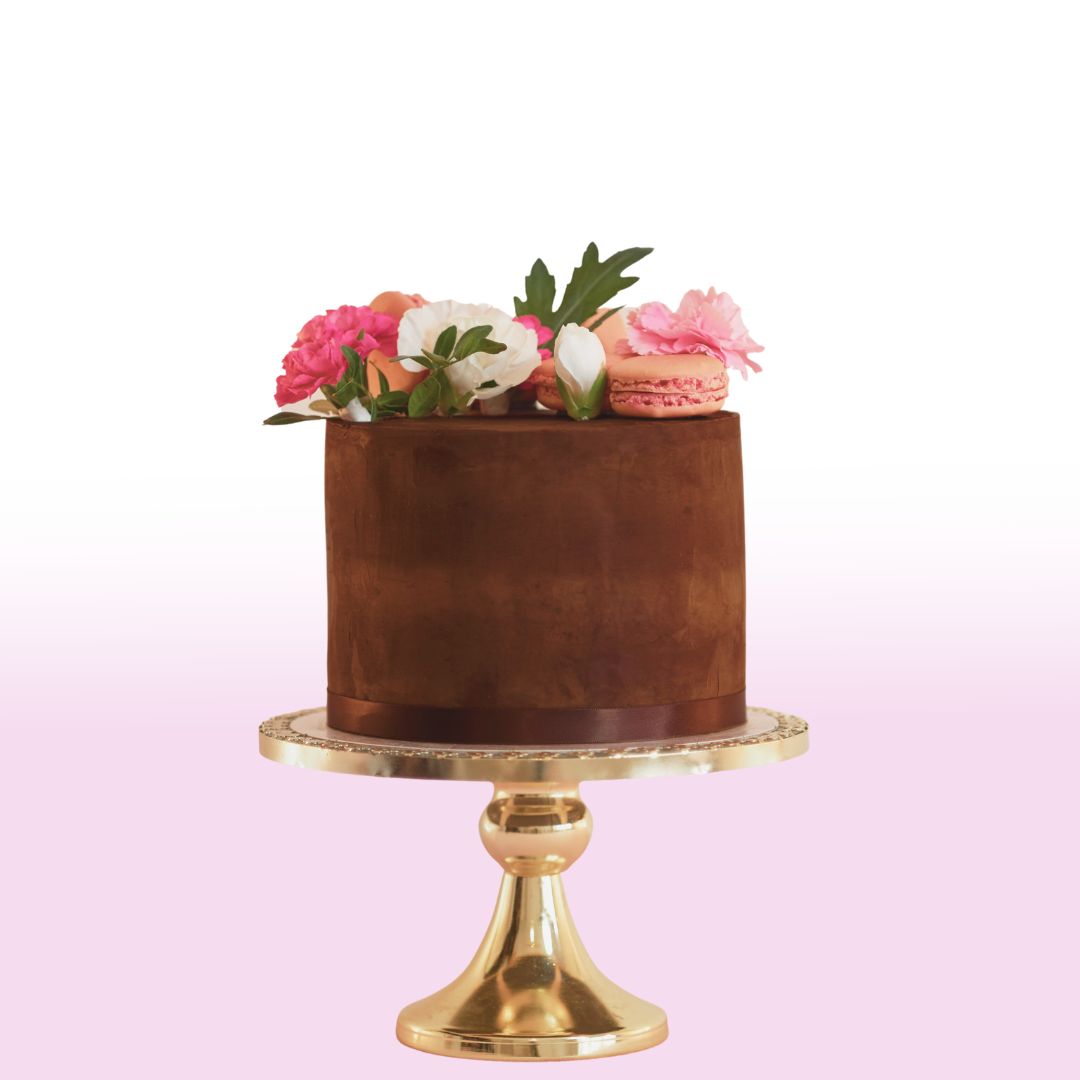 Celebrate with Gluten-Free Birthday Cakes
Every birthday is unique, and everyone deserves a slice of heaven, regardless of dietary preferences. Our gluten-free birthday cakes are not just an alternative; they are a first choice for many. Crafted with precision, love, and the finest gluten-free ingredients, these cakes are perfect for making your special day even more memorable.
Relish Our Variety
From the ever-popular gluten-free sponge cake, reminiscent of the timeless Victoria sponge, to innovative creations tailored to modern tastes, there's something for everyone. Whether you're a fan of rich chocolate or zesty lemon, our menu ensures you won't miss out on any flavour.
Gluten-Free, Not Joy-Free

At The Pink Kitchen, our gluten-free cakes are not about subtracting gluten but about adding joy. We've spent countless hours perfecting our recipes, ensuring that our gluten-free offerings stand tall among the best cakes in the market.

Beyond Birthdays: Gluten-Free Celebration Cakes

Beyond birthdays, we offer gluten-free celebration cakes for all occasions. Be it an anniversary, a graduation, or just a spontaneous celebration of life, our cakes are here to complement your joyous moments.

Convenient Gluten-Free Cake Delivery

In today's fast-paced world, convenience is key. And keeping that in mind, we're proud to provide efficient gluten-free cake delivery. Whether you're planning in advance or need a last-minute treat, our delivery service ensures that your cake arrives on time and in perfect condition, right to your doorstep or venue.
A Word on Our Gluten-Free Offerings
Our Gluten-Free cakes are baked without gluten. However, they are made in an environment that uses gluten-based products on a daily basis. We have cross-contamination prevention procedures in place, but all our products may contain traces of gluten. We appreciate your understanding and always aim to cater to your dietary needs with the utmost care and caution.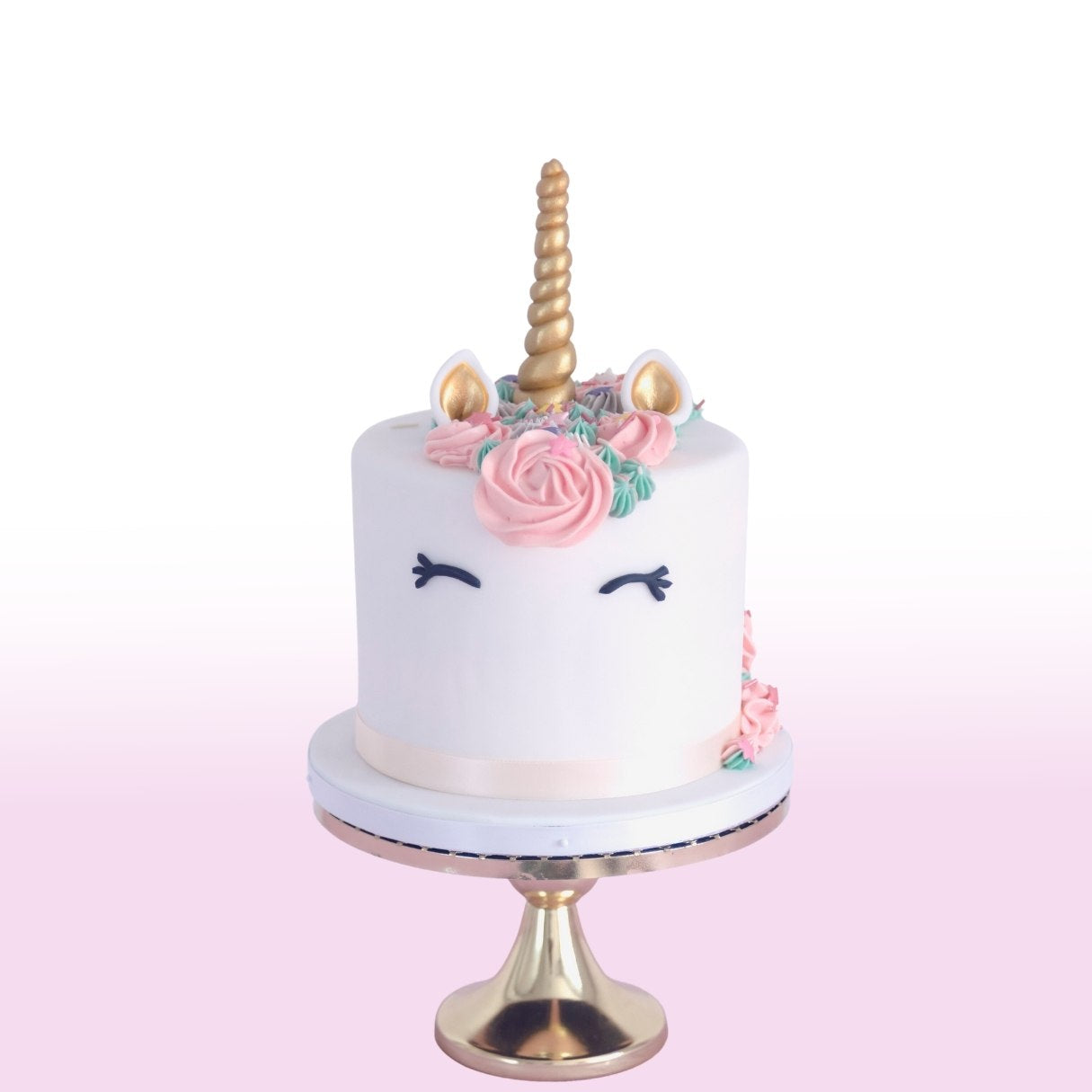 The Pink Kitchen Promise
With every slice of our gluten-free cakes, we promise quality, taste, and a dedication to dietary needs. We understand the importance of dietary choices and are committed to offering options that don't compromise on taste or quality. Whether you're coeliac or just prefer a gluten-free diet, our cakes are crafted with you in mind.
In the world of cakes, gluten-free no longer means taste-free. At The Pink Kitchen, we redefine gluten-free cakes, bringing them centre stage. Indulge in our range and let every bite be a testament to our dedication and your impeccable taste.
Find Us Nearby: Gluten-Free Cakes Near Me
Situated strategically, The Pink Kitchen is always close to your heart and just a short drive away. If you're searching for "gluten-free cakes near me" or a "gluten-free cake shop near me," look no further. We're here in OTFOTD, SEVENOAKS - KENT, to serve you with the best.
Tailored to Your Needs
In addition to our standard offerings, we're always ready to cater to specific requirements. If you have a unique flavour in mind or want a combination that's not on our menu, just reach out. We're more than willing to bake the cake of your dreams.