PLEATED & FLOWERS WEDDING CAKE

ELEGANT GARDEN WEDDING CAKE

CHOCOLATE & PETALS WEDDING CAKE

DIVINE MARBLE WEDDING CAKE

GOLD & ROSES WEDDING CAKE

MAGNOLIA CAKE
Impress with Every Slice
In the world of business, first impressions last. At The Pink Kitchen, we recognise the importance of maintaining corporate standards, even in the realm of sweet indulgences. Our corporate cakes are crafted not only to delight the palate but also to represent your brand with sophistication and elegance.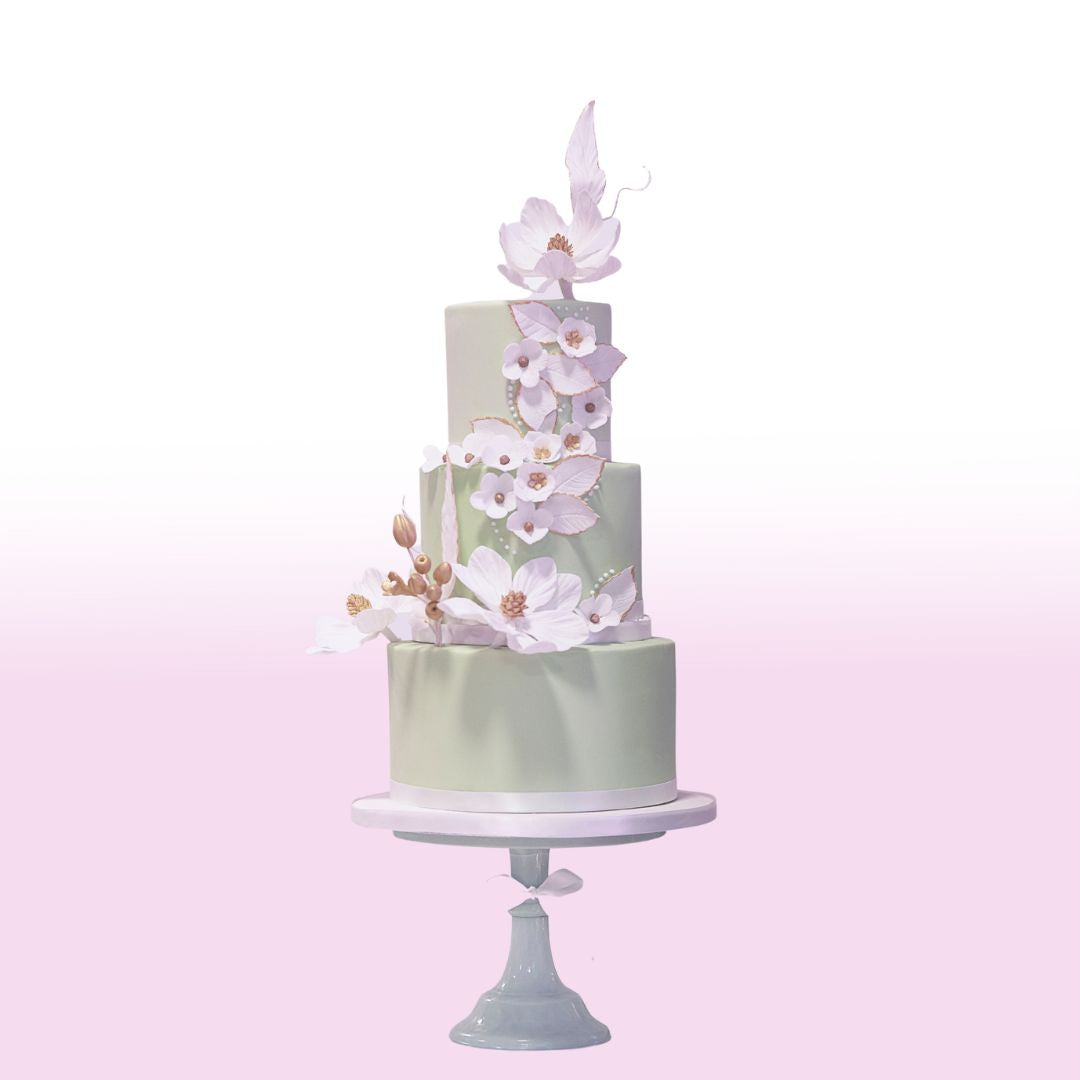 Inclusive Choices: Vegan, Gluten-Free, and Egg-Free Wedding Cakes
At The Pink Kitchen, we embrace diverse dietary needs. Our vegan wedding cakes, crafted without any animal products, retain all the flair and flavour of our conventional cakes. Our gluten-free range ensures no compromise on taste, while our egg-free recipes offer texture and taste par excellence. Our inclusive range showcases our commitment to offering every client luxury and taste without compromise.
Dessert Tables
Our dessert tables are beautiful and created in accordance with the décor and theme of your wedding or event.

We also make individual sweets and desserts to accompany as gifts or wedding favours to make your event more special.

See below our range of mini desserts, meringue tower, cupcakes, truffles , macarons , mini cheesecakes and others sweet treats.
Desserts and Treats
MERINGUE TOWER

MACARON TOWER

PROFITEROLES

MINI DESSERTS

CHOCOLATE TRUFFLES

KENT BERRIES BOWL

CHOCOLATE TRUFFLE POTS

MACARON BOXES

GANACHE CUPCAKES

CAKE POP
Please fill in the form to submit to your cake enquiry. We will get back to you as soon as possible!